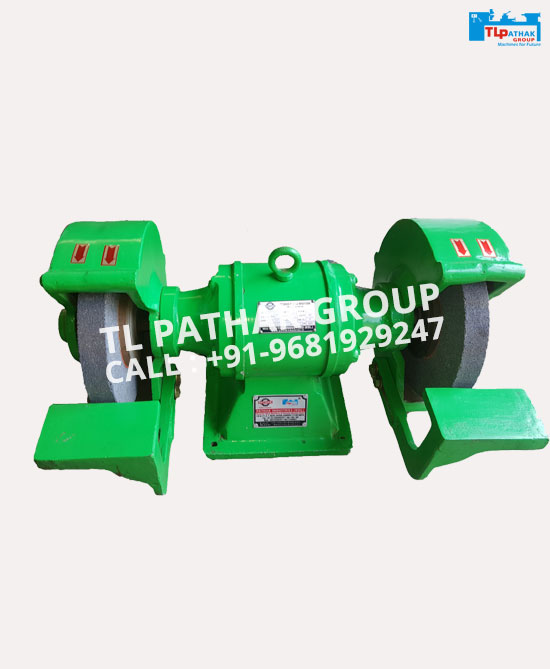 Bench Grinder
₹ Price On Request
In Stock
WHEEL FLANGES – Wheel flanges are of balanced design, the inner pair keyed to the spindle for positive drive for 18″ to 40 " grinders.
TOOL RESTS – These are adjustable both in horizontal and vertical positions for allowing maximum wear and tear of the wheels.
DRIVE – Through V-belts to the spindle by an Electric Motor. Two speeds are provided to maintain peripheral speeds when the wheels wear out.
ELECTRICALS – 400/440 volts 3 phase 50 cycles ISI Mark Electric Motor with LT/LK/BETEX Push button starter direct on line with overload, undervoltage.
SPECIAL ACCESSORIES AT EXTRA COST – Coolant equipment, Twist drill Grinding Attachment, Dust Exhaust Equipment, Machine Light, Water Pot and Foundation Nuts & Bolts.
Order by Phone
+91-9831029247
Shipping Information Usually dispatched With In business days