For trusted Quality trust upon Pathak Machine Tools, Manufacturer of Lathe and Industrial Machines
An ISO standard manufacturer, Pathak Machine tools have the reliability you want to depend on. From lathe machine to workshop accessories we assist in your yield to be perfect and profitable.
Pathak Machine Tools is a renowned manufacturer of various types of machine tools and accessories for workshop and machine tool applications. There is a wide range of turning tools and abrasives including cutters, saw blades, drill bits and clamping systems. We provide high quality machine accessories and tools that are known for their reliability and precision. We offer large hydraulic vises for extra large workpieces to achieve precision. We produce tools for various types of machines including turning tools, quick-action tool holders for lathes and lathe chucks. Our tools and accessories are designed for user-friendly control, quick & easy care and low maintenance. We also advice about the type of tool and accessories that need to be used with a particular machine.
A huge collection of tools
You can find almost all types of tools as per your requirements from us including drilling, sanding, turning, grinding, milling and sawing. Our tools are used for various applications including mold construction, industrial and commercial productions. Our machine tools can manufacture even the most complex parts with precision. We offer a wide range of tools and accessories including Fanuc, Siemens, proprietary G-Plus controls and Fagor for CNC milling machines, CNC grinding machines, CNC drill presses and CNC lathes.
CNC grinding tools
Pathak Machine Tools offer you an excellent product collection for grinding and sanding applications. We create a variety of designs including drill, surface grinders, belt sanders and cutter grinders. We offer high performance surface grinders for extra large surfaces to achieve reliability and accuracy across large areas. We manufacture CNC grinders with G-Plus control along with conventional grinders. Our tools and accessories can be used with any standard machine or a customized machine. Examples of such tools are Coolant & vacuum systems, Electromagnetic clamping plates and Magnetic coolant cleaning systems. Our conventional and CNC grinders are properly tested and certified. We also produce a wide range of grinding tools for cutting, drilling and shaping applications on metals. Our tools are also used to fabricate machines in numerous industries. We create our tools with precision using latest technologies.
High quality Tool materials
We manufacture standard and custom solid carbide tipped tools including cutters, pipe reamers and hollow mills in various sizes for use in various industries including the fluid power industry. We produce cutting tools for manufacturing various products in numerous industries. We manufacture our tools using various types of materials including CBNs, Cermets, Ceramics, PCDs and Carbides. The tools made of ceramic exhibit high heat resistance, temperature hardness and chemical stability. The ceramic cutting tool materials used by us include alumina-based, silicon nitride-based and whisker-based in various specifications to fulfill the customer's requirements. Cermet cutting tool material is made of TiC (Titanium Carbide) and TiN (Titanium Nitride). This material provides extended tool life, high quality and excellent surface finishes with high cutting speeds. Carbide material uses WC micro-grain carbide whose hard layer is granulated to a micro size 1µm as the substrate. The substrate is coated by the PVD method with TiCN, TiN or TiAlN resulting in materials that are ideal for precision machining of even difficult-to-cut materials. These grades have tougher and harder inserts than carbide and have precision sharp cutting edges. These grades have higher toughness and sharper cutting edges than ultra micro-grain carbide grades with excellent wear resistance and thermal crack resistance.
Widest Range Of Workshop Machines
One Stop Solution for all your Machinery Needs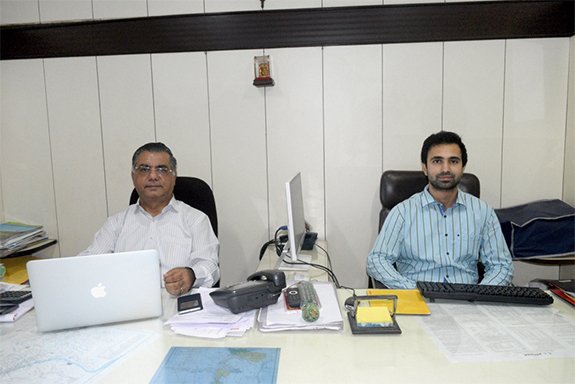 Our college had purshased All Gear Lathe for our mechanical lab. Not only we were given high quality products, but we were also trained to our satisfaction ,in using various machines, in future we plan to purchase a cnc lathe machine from Pathak.
Mr. Bipin Kr. Sahoo
I had ordered a special custom made Cone Pulley Lathe machine, we were delivered the machine in the quoted, time frame, and we are quite happy, as Pathak could understand our requirement, and deliver the Cone Pulley Lathe as per our needs.
Mr. Anthony Vergeese